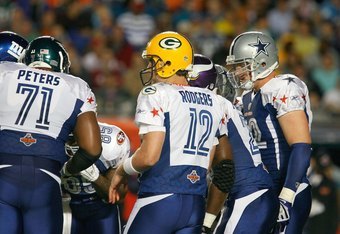 For obvious reasons, the Pittsburgh Steelers and Green Bay Packers jerseys will not play in the 2011 Pro Bowl. This means that six Packers (Chad Clifton, Nate Collins, Greg Jennings, Clay Matthews, Tramon Williams, and Charles Woodson) and four Steelers (James Harrison,Troy Polamalu, Brett Keisel, and Maurkice Pouncey) were to be replaced.
Among the replacements were Antoine Winfield, who is replacing Tramon Williams, Shaun Phillips, who is replacing James Harrison, among others. Tamba Hali was almost selected, but will not be playing on Sunday.
What does this mean for the players? Nothing, really. For those going it's another accolade and one more game they can play for the heck of it, and for the Packers and Steelers it's a distraction that they can just ignore.